THIS WEB SITE IS DEDICATED TO THE HOBBY OF COLLECTING ANTIQUE, VINTAGE, AND CONTEMPORARY MARBLES, AND THOSE WHO PARTICIPATE IN IT. - Alan Basinet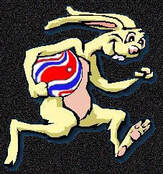 We lost an icon in the marble community in 2012 when Alan passed from cancer. Alan's reputation among marble collectors was beyond reproach.
He was always willing to take time to help everyone learn more about marbles. With the permission of Alan's family the site will now forever be located here.

---

IDENTIFICATION GUIDE

FAKES & REPRODUCTIONS
Wherever there is a collectibles market, there will be reproductions. The hobby of marble collecting is certainly no exception and as the popularity of the hobby soars, so does the number of people trying to make money from producing and/or selling reproductions.